Seat Covers | Afterpay | zipPay | Oxipay

About Premium Australian Made Car Seat Covers
In the world of automotive accessories, seat covers for your car should be number one in your list of priorities. The reason is that they can completely change the look and feel of your vehicle from inside out. You can choose a design that reflects your personal style, or you can go with the traditional look of a sunroof as well.

Listed below are some reasons why Afterpay Seat Covers are great ideas for your car:

· Keep your seats clean – because they cover the entire seat, it easy to use a standard vacuum to suck up dirt and debris. They also prevent odors from lingering on the seat itself.

· Protect your seats - Many types of seat covers are made of materials that can be easily scraped off. If you have leather seats, these can easily create pits in the surface that are very difficult to remove. When you use covers, you can avoid this pit problem.

· The apperance of your car - Once you've covered your seats, they will immediately reflect your personal style. Sunroofs can give you the extra visual appeal that you need. Sunroofs are a great feature for people who don't like the design of a vehicle but love the color and overall look.

Overall, seat covers can be an important piece of accessory for your vehicle. They can help you express your personal style, protect your seats, and keep your car clean. Plus, they are generally very affordable.

Browse the products below and enhance your car with our Afterpay Seat Covers. Once you have your item/s you can pay through Afterpay, zipPay, or through Oxipay for more great deals.
Luxury Australian made sheepskin seat covers. With the choice of either luxury all over sheepskin seat covers or luxury combination sheepskin seat covers and offering 9 outsatinding colours or a combination of colours we have tailored covers to suit nearly every vehicle on the road. Our listings are for vehicles from 1995 onwards but if your make and model is not there simply Contact Us to see if we can make them for you. In most cases we can.
We also offer Australian made canvas style tailored seat covers. The ULTIMATE in tough seat covers. These seat covers are made to work.Made for a perfect fit from 100% polyester/cotton material, they are tailor made for your vehicle and will last longer than almost any other type of seat cover. They are more comfortable than traditional canvas seat covers.
Our all-over sheepskin seat covers are 100% Australian made using Australian sheepskin. Our combination covers are also Australian made using the same sheepskin for the seat/backrest and a high quality acrylic for the back and sides of the seat. This makes the combination the perfect balance of luxury and affordability. These are absolute luxury and are tailored to your exact vehicle seat for perfect factory style fit. We offer a 100% satisfaction guarantee on this product. Separate head rest covers are included in all pairs where applicable otherwise an all in one design or no head rest pattern will be used depending on your cars seating layout. Click image below to enlarge.

CANVAS STYLE SEAT COVERS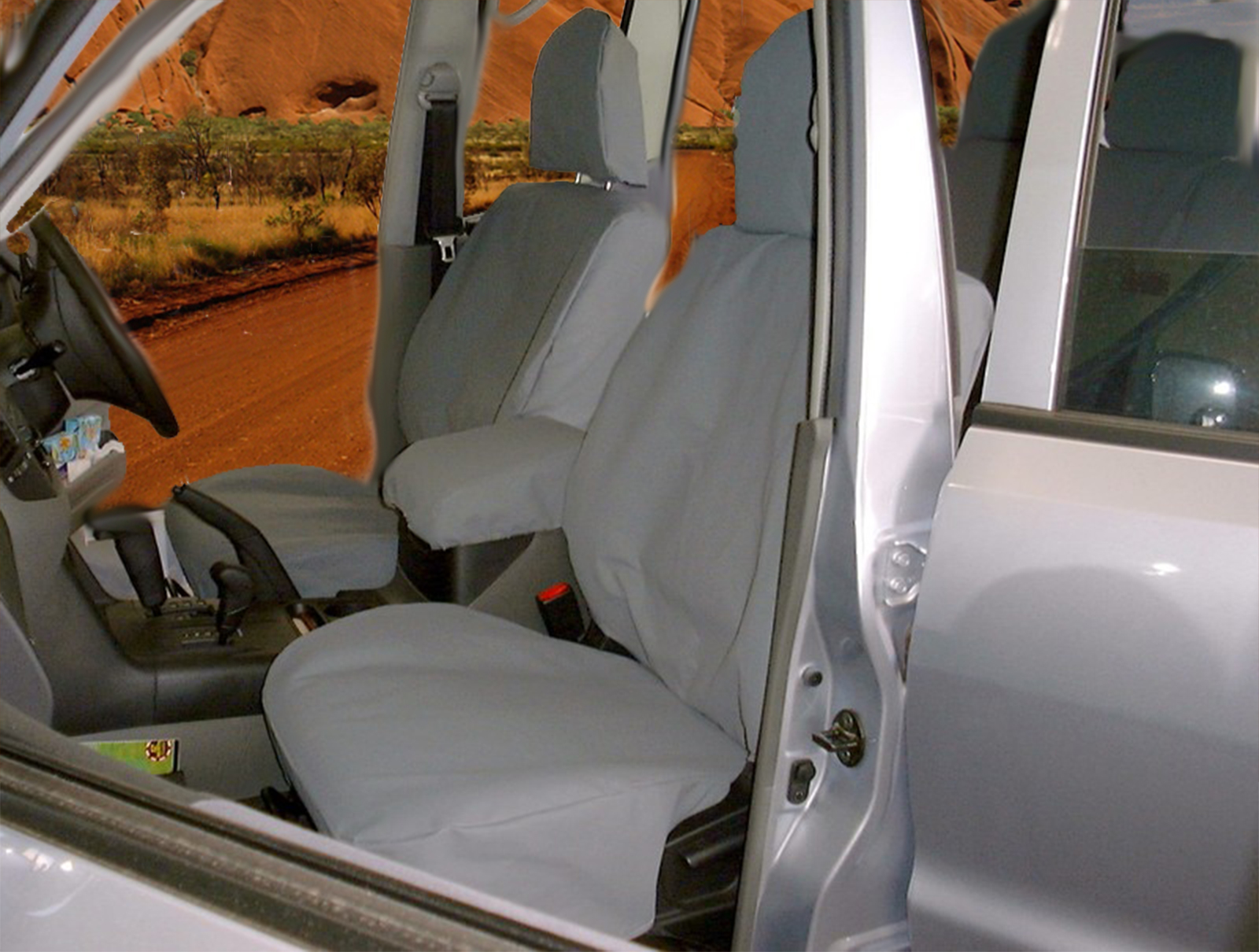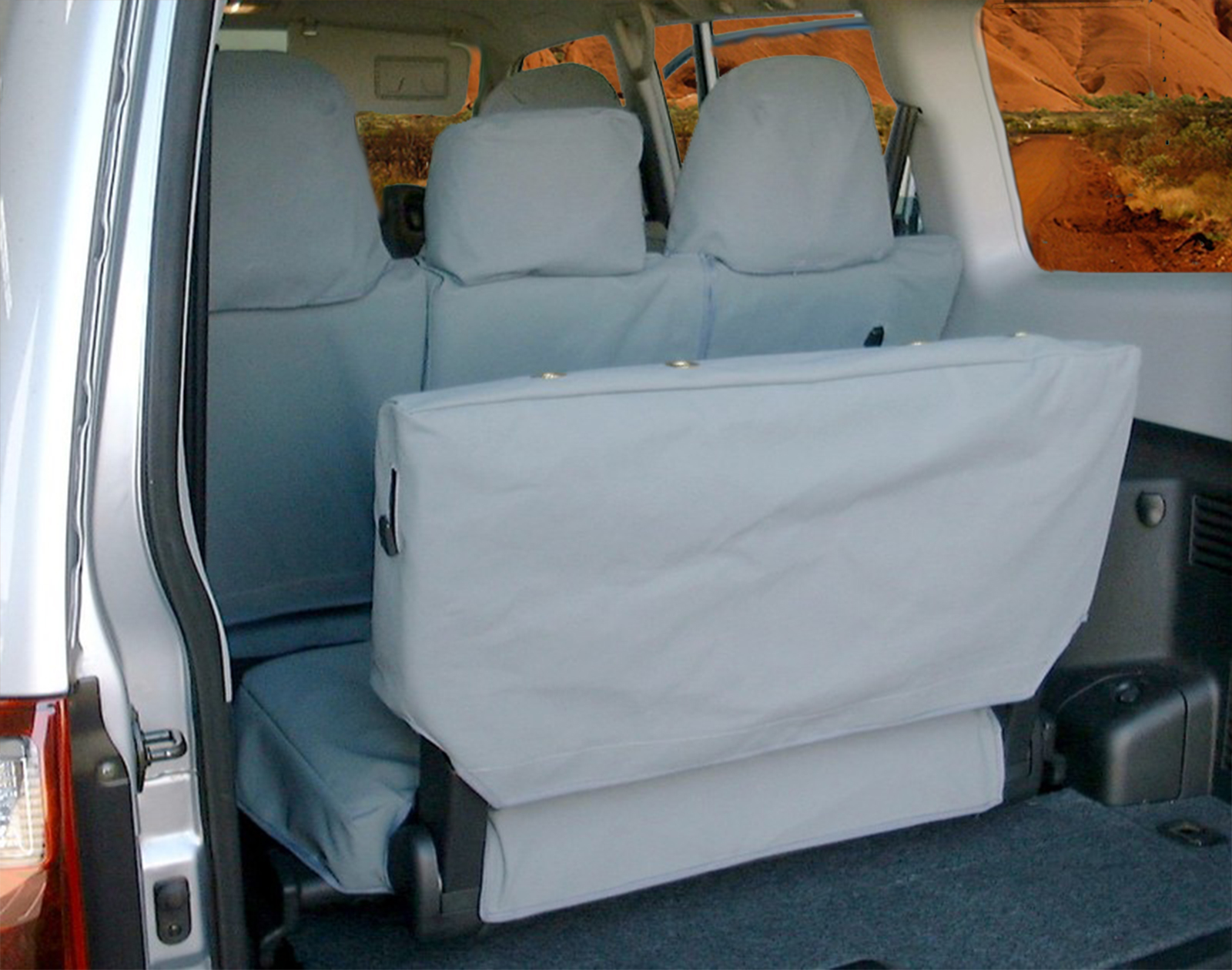 Click the list view option below so you can see full titles with vehicle information when you finish your search. Then find seat covers to suit your vehicle from the menu to the left.
---
This category is empty! Please try another category or use our search function to find what you are looking for. If you require further assistance please contact us.